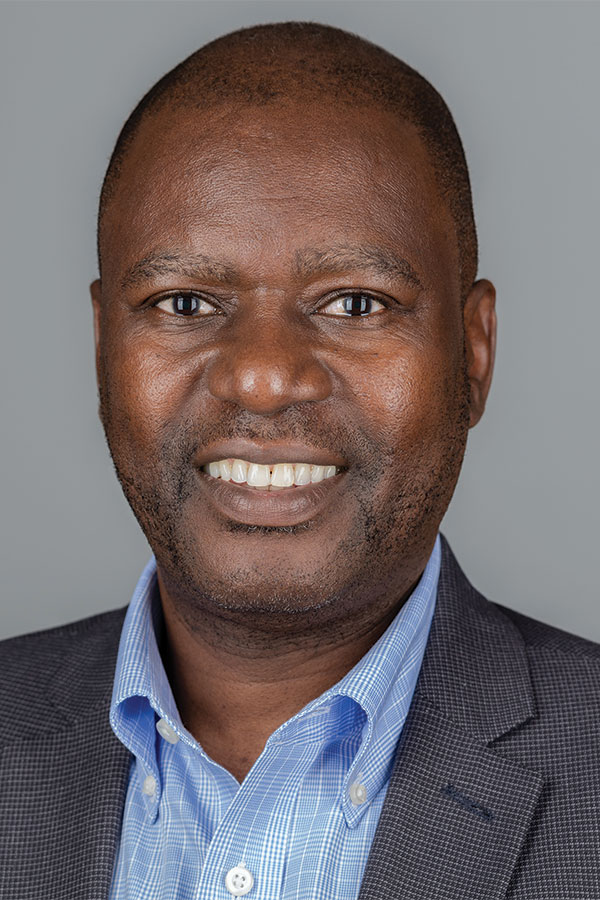 Dr. Clement Gwede Elected Chair of the Florida Cancer Control & Research Advisory Council
Moffitt Cancer Center behavioral scientist will serve a two-year term
TAMPA, Fla. (Oct. 29, 2020) — Clement Gwede, Ph.D., MPH, RN, senior member of the Department of Health Outcomes & Behavior at Moffitt Cancer Center, has been elected chair of the Florida Cancer Control & Research Advisory Council (CCRAB). The council, which consists of 15 appointed members, was founded by state statute in 1979 to advise the Legislature, governor and surgeon general on ways to reduce Florida's cancer burden.
Gwede has served as a member of the council since 2016. He is a behavioral scientist whose work focuses on developing and implementing community-based interventions to reduce the burden of cancer among medically underserved populations with the sole purpose of reducing cancer health disparities and increasing health equity. His expertise was invaluable when the council developed the state's new five-year cancer plan that was released in January. A critical priority for his term will be implementing the plan.
"In order to achieve the bold 2025 Florida Cancer Plan goals, objectives and measures, implementation efforts have already begun and must involve everyone — stakeholders, advocates and communities — despite the novel challenges of the coronavirus pandemic," said Gwede.
Additionally, Gwede will lead the council as it collaborates with the Florida Biomedical Research Advisory Council to establish a statewide cancer research plan. CCRAB is also responsible for drafting the state's annual cancer report, which is presented to the Legislature and state surgeon general.
"Dr. Gwede is a fantastic choice for chair of the Florida Cancer Control & Research Advisory Council," said outgoing chair Christopher R. Cogle, M.D., professor of medicine at the University of Florida. "He is a recognized scholar and leader in cancer prevention and control and has years of health policy experience. Clement is an inclusive, thoughtful and engaging leader, which is exactly what Florida needs to bring together various organizations aimed at reducing our state's cancer burden."
Gwede will serve a two-year term as chair with Vice Chair Erin Kobetz, Ph.D., MPH, associate director, Population Sciences and Cancer Disparity, Sylvester Comprehensive Cancer Center.
About Moffitt Cancer Center
Moffitt is dedicated to one lifesaving mission: to contribute to the prevention and cure of cancer. The Tampa-based facility is one of only 51 National Cancer Institute-designated Comprehensive Cancer Centers, a distinction that recognizes Moffitt's scientific excellence, multidisciplinary research, and robust training and education. Moffitt is the No. 11 cancer hospital and has been nationally ranked by U.S. News & World Report since 1999. Moffitt's expert nursing staff is recognized by the American Nurses Credentialing Center with Magnet® status, its highest distinction. With more than 7,000 team members, Moffitt has an economic impact in the state of $2.4 billion. For more information, call 1-888-MOFFITT (1-888-663-3488), visit MOFFITT.org, and follow the momentum on Facebook, Twitter, Instagram and YouTube.